Call For Papers
Special Issue
Alternatives to air conditioning: policies, design, technologies, behaviours
Guest Editors:
Brian Ford (Nottingham U), Dean Mumovic (UCL), Rajan Rawal (CEPT University)
Deadline for abstract submission: 12 APRIL 2021
Full details downloadable here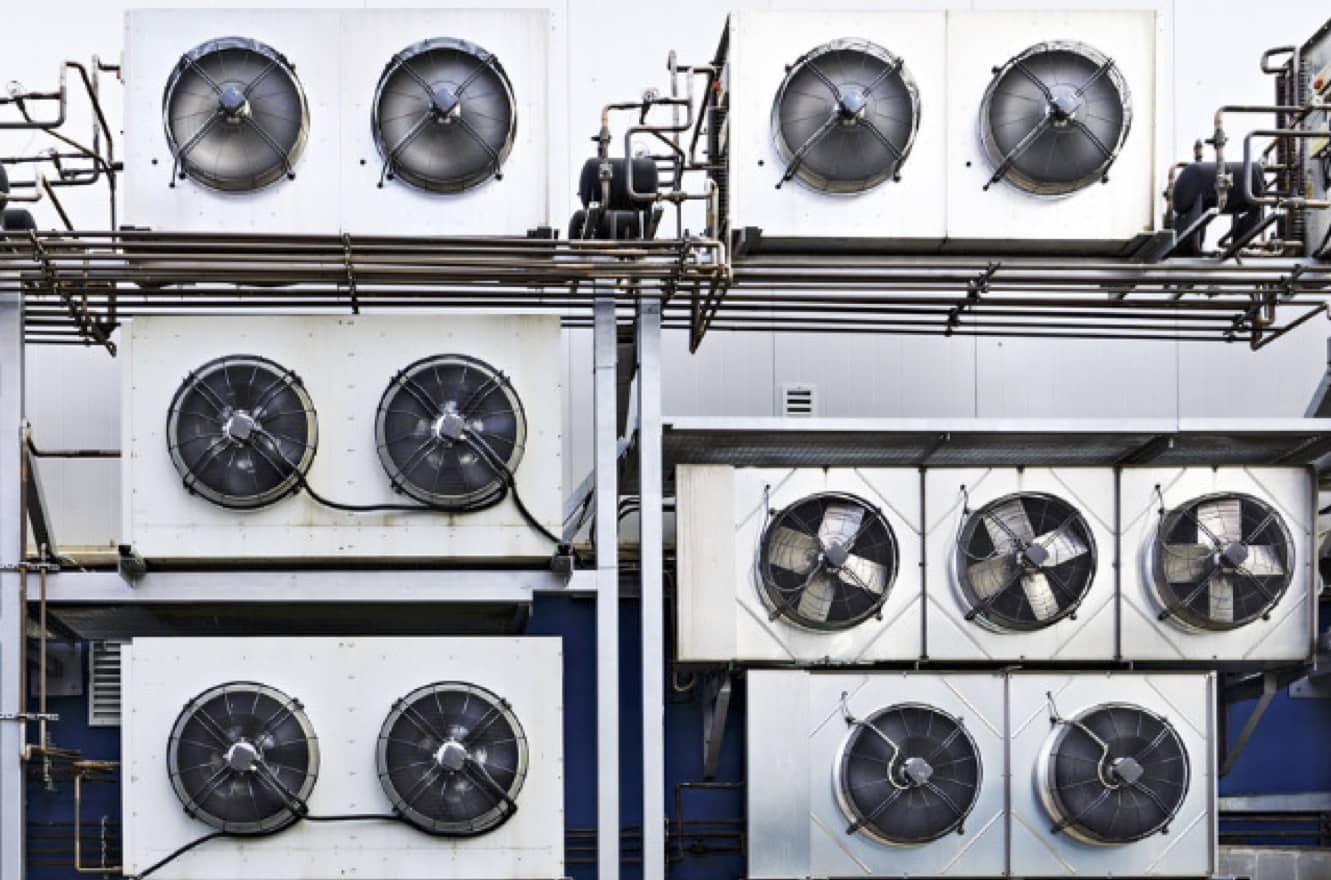 This special issue explores alternative approaches to providing thermal comfort and ventilation in different climatic zones across the world at the scales of building, neighbourhood and city. It considers the implications of these alternatives across a range of issues: health, wellbeing, air quality and heat stress; technical / design solutions; social expectations and practices; climate change; policy and regulation; supply chain and procurement; education and training. It includes a range of disciplines: geography, sociology, anthropology, behavioural sciences, architecture, engineering, public health, economics, energy and environmental assessment.
In urbanised areas, there is an opportunity to break the current dependency on air conditioning. The design of cities, neighbourhoods and buildings can ensure ventilation and thermal comfort by climate friendly means. Retrofit opportunities for the existing building stock can make existing buildings comfortable without increasing energy demand. The design of new buildings and their environs can reduce or eliminate the need for air conditioning.
Equally important are the responses of the many different actors that promote or inhibit adoption - policy makers, clients, construction professions and the supply chain (development and procurement). Key questions include:
What constitutes a national cooling action plan?
How resilient should buildings and cities be to a warmer world?
How resilient to heat should buildings be if energy supply is disrupted?
What role do professionals and the supply chain have in implementing change?
Topics include:
Urban design issues - planning (building height, configuration, materials, external shading, over-shadowing, urban heat island, vegetation and open spaces, etc), effects on ventilation and cooling.
Neighbourhood design - particularly microclimates (scale, shading, air movement, open space, trees and vegetation, urban 'oases').
Building design – spatial configurations of buildings to help achieve comfort, the performance and outcomes of new build and retrofit across a range of building types and technologies (see below), their design integration aspects, their impact on building morphologies, occupant agency (see below) and feedback. Reduction of loads e.g. shading, buffer zones, orientation, optimal window opening sizes, etc), advanced natural ventilation, wind tower systems, etc. Building materials and techniques.
Social behaviours & inhabitant agency - how people actually inhabit buildings and cities. Patterns of occupation and practices inside and outside buildings include seasonal and diurnal adaptation which impact the need for cooling (e.g. the traditional siesta), communication of appropriate information on how to operate the building.
Cooling technologies and their application - examination different technologies (performance, economics, whole life impacts, etc) and their integration: natural ventilation, evaporative cooling, radiant cooling, night time cooling , ice cooling, ground water cooling, thermal mass and cooling, negawatt cooling.
Demographics - analysis increasing demand for air conditioning due to affluence, disparities within countries of a/c unit ownership, people adversely affected / made vulnerable now or in future climate scenarios.
Economics - macro analysis of different thermal comfort scenarios (capital and operating costs vs societal costs e.g. health, environmental, social impacts).
Policy, regulation & standards - what shifts & incentives are needed at individual building, neighbourhood and city scales to encourage buildings without mechanical systems, to create appropriate internal temperature targets, to protect the "commons" (e.g. eliminate waste heat from a/c), to provide planning for appropriate shading, ventilation, green infrastructure at neighbourhood & city scales.
Public health - comparison of mechanical vs non-mechanical ventilation: airborne infectious transmission rates, air movement patterns in rooms and buildings, CO2 concentration & air pollutants, the physiology of adaptive comfort, the influence of neighbourhood microclimate and the incidence/transmission of infectious disease.
Energy use and environment impacts – impacts of a/c on energy demand, peak energy and GHG emissions.
Public attitudes – the anthropology of cooling, the current and changing expectations for cooling: thermal pleasure, cooling desire, air conditioning and 'development', public attitudes to cooling in warm places.
Market transformation – analysis of current and alternative development & procurement models. Standard models reward developers for creating a/c buildings. What new models are needed for rewarding low energy alternatives, e.g cooling as a service (CAAS)? The business case for alternative approaches.
Education & training - What are the roles of individual teachers / staff in leading change? What resistance and difficulties do they meet? How can educators overcome these barriers?
Certification - are different / alternative processes of certification required for alternative cooling systems? Do professionals and vocational workers need different / additional / alternative qualifications to show they have appropriate skills?
Timeline
Deadline for abstract submission: 12 April 2021
Full papers due: 01 September 2021
Referees' comments: 01 December 2021
Final version due: 01 February 2022
Publication: April 2022
Note: papers are published as soon as they are accepted and therefore some papers will progress faster and appear in advance of the whole issue.
MORE INFORMATION
Submission details and further information:
https://www.buildingsandcities.org/calls-for-papers/alternatives-air-conditioning.html
Posted on 11 Feb 2021
---
Announcements
Directory of Open Access Journals
We are pleased to announce that B&C has been formally approved for inclusion in The Directory of Open Access Journals (DOAJ). The journal has been awarded DOAJ's 'SEAL OF APPROVAL' that is given to only 10% of eligible publications.
DOAJ is a long-standing mark of journal quality. Inclusion is only open to journals with high quality editorial process and transparency, complexity of peer review, easy and freely available articles in open access publishing mode.
All peer-reviewed content in Buildings & Cities will be indexed in the DOAJ. This means B&C is Plan S compliant.
Buildings & Cities was awarded the DOAJ Seal of Approval for demonstrating best practice in open access publishing.
Posted on 07 Sep 2020
---
Call For Papers
Urban systems for sustainability and health
Urban systems for sustainability and health
Guest Editors: Jonathon Taylor (Tampere U) and Philippa Howden-Chapman (U of Otago)
Deadline for abstract submission: 30 July 2020
Cities are complex systems with interactions between various factors e.g.: urban density, 'green' infrastructure and open space, housing, transport, waste management, water and sanitation, air quality, health systems, and city governance. With an increasing majority of the global population now inhabiting urban areas, it is essential that cities reduce their environmental footprints and increase their resilience to environmental change whilst protecting and promoting planetary health.
This special issue seeks to explore how cities can address the multiple challenges of health and sustainability. This involves the development and implementation of evidence-informed solutions in a variety of different contexts (mature cities, rapidly expanding urban areas, shrinking cities, and informal settlements; Global North and Global South); political systems (high centralised, decentralised, autocratic, democratic) and scales (city, neighbourhood, street, building). Papers are sought on a variety of topics that model, track or evaluate the effectiveness and outcomes of different policies or practices, as well as the interaction between various systems.
Evidence is sought from different contexts from which we expect distinctions, complementarities and comparisons to be drawn for informing equitable development pathways for improving sustainability and public health in cities. In particular, we are interested in research that accelerates the implementation of large-scale 'transformational' changes that improve health and sustainability in low-, middle- and high-income settings, and across different socioeconomic and demographic groups.
Papers in this special issue address key urban topics including but not limited to:
Systematic/scoping reviews of evidence on potential solutions for healthy sustainable urban development
Methods for tracking progress towards city-specific sustainability and health goals, and/or studies that compare city development trajectories
Modelling or evaluation of urban health and wellbeing, including: energy provision, transport infrastructure and operation, green and blue infrastructure, climate, air pollution, emissions, health systems, housing, water, sanitation, and waste management
Behavioural science, systems thinking and participatory methods to inform and develop intervention strategies and/or understand processes for implementing change
Public engagement and capacity building
Studies into the use of research evidence on sustainability and health by decision-makers and other stakeholders in public policy
Studies into the effectiveness of methods of dissemination, communication and engagement to help drive change
How health systems identify and reduce risks of disease and epidemics in urban planning and infrastructure
Policy analysis of health intentions / outcomes in the regulation of urban infrastructures
Theories of change for sustainability and health
Timeline
Deadline for abstract submission: 30 July 2020 
Full papers due: 30 January 2021 
Referees' comments: 09 April 2021
Final version due: 01 June 2021
Publication: August 2021
Download the full Call for Papers here.
Posted on 27 Apr 2020
---
Call For Papers
Retrofitting at scale
Retrofitting at scale: accelerating capabilities for domestic building stocks
Guest Editors: Faye Wade (U of Edinburgh) and Henk Visscher (TU Delft)
Deadline for abstract submission: 13 July 2020
What are the capabilities and capacities for delivering retrofit at scale?
This special issue explores the accelerated delivery of domestic energy retrofitting at different scales – national, municipal, neighbourhood and individual sites. It will interrogate governance, economic / business, organisational, social and technical aspects and their interactions: existing planning capabilities; available building stock data and what more is needed; rural and urban retrofit strategies; the roles, capabilities and capacities of existing and new actors / enterprises in delivering retrofit (e.g. local authorities, urban planners, construction professionals, contractors and subcontractors); how can renovation elements be produced in an industrialised way to increase capacity and reduce costs; the economic, social, political, legislative, regulatory aspects of delivery models; what owners or inhabitants require; forms of user engagement; what future proofing is appropriate; what requirements and guarantees will ensure performance in use. There will be insights across different scales and geographical contexts as well as top-down vs bottom-up models. Distinctions & complementarities will be drawn for policies and delivery strategies for different scales, stakeholders, inhabitants and disciplines.
Papers in this special issue will address key questions and offer solutions in these areas:
Translating national and city level goals into clear targets for retrofit of the domestic building stock
The governance and regulation of retrofit: enabling legislation, changes to existing legislation / regulation, enforcement, incentives, aspects of ownership and tenure
Planning and coordination perspectives: what new roles for planners, building control and assessment professions in identifying and cataloguing stock, facilitating and monitoring progress?
Policy analysis of municipal actions / programmes on building retrofits and their intended outcomes
Top-down vs bottom-up approaches; incentives for participating in mass retrofit programmes
The inclusion of embodied energy / carbon in the total calculation
Training, skills and certification of schemes for construction professionals and individual projects
What capabilities and capacities do firms (SMEs and micro-enterprises) require to undertake retrofit?
Supply chains for retrofit: coordination and management of domestic retrofit at scale
Logistics and construction management: the potential for reducing unit cost of retrofit and increasing quality
The business case (e.g. financial model) for retrofit and new business models for both private and public sectors
Contractual: performance-related outcomes, consumer protection, service-related pricing, performance guarantees
Mass vs individual retrofit for housing: technologies for retrofit at scale (e.g. Energiesprong, off-site, incremental, etc)
Public engagement/ persuasion: allocation of responsibility; appropriate forms of engagement and empowerment; provision of reliable, independent information for tenants and homeowners
Energy behaviours: how retrofit affects demand; load shifting; new definitions of thermal adequacy, space shrinkage
Coordinating demand reduction with changing energy supply: reducing peak demand, increasing flexibility, and 'fair usage'
The development of appropriate standards and retrofit processes for the particular contexts of developing countries
Timeline
Deadline for abstract submission: 13 July 2020
Full papers due: 11 January 2021
Referees' comments: 22 March 2021
Final version due: 10 May 2021
Publication: July 2021
Download the full Call for Papers here.
Posted on 26 Apr 2020
---
Call For Papers
Special issue
Urban densification
Guest editor: Jacques Teller
University of Liège, Belgium
E-mail: Jacques.Teller@uliege.be
The expansion of built-up urban areas progressively often leads to a loss of agricultural land and green spaces. It tends to increase distance travelled by car and contributes to habitat fragmentation.Accordingly, a number of cities and regions have adopted planning policies dedicated to fostering urban densification, through in-fill development and urban consolidation, in order to prevent a further expansion/sprawl of urban areas and the concomitant artificialization of open/green spaces. Other cities have an ad hoc or laissez faire approach to planning, respond to specific proposed projects on an individual basis or lack enforcement.
This special issue investigates the specific challenges, impacts and fragilities that urban densification creates in many cities and the different scales where these can be found.
The process of densification can typically be observed through two variables, i.e. through the increase of population and jobs or through the increase of built floor area within a defined area.  There is a need for a better understanding of the complex relations between densification and expansion processes across different spatio- temporal scales. Densification may indeed be measured across a very wide spectrum of temporal units,from the hourly concentration of pedestrians in given public spaces to the long-term consolidation of low-density areas.
For either Global North cities or Global South cities, topics for the special issue may include (but are not limited to):
Description, measurement and indicators of density and densification
The influence of rate of change (densification) over time (spatio- temporal scales)
Cross-scalar approaches to densification: city, neighbourhood, street / block, individual site
Planning policies / practices impacting on building level decisions and vice versa
Spatial justice (rights to commons) and demographic impacts
UN Habitat III and Sustainable Development Goals (SDGs) influences on densification
Implications for climate action – particularly net-zero carbon cities and neighbourhoods
Urban planning and design approaches and processes
Liveability, mental health and wellbeing: evidence, impacts and outcomes
Economic, social, environmental, morphological evidence: impacts and outcomes of densification
Financial impacts of densification on housing and workplaces (affordability)
Fragilities and unintended consequences of densification
Densification impacts on urban microclimates, sun and wind patterns, urban heat islands
Actual densification processes (where and how does it really occur)
Efforts to prevent or limit densification
What are indicators for density ranges of different neighbourhoods and cities (sprawl, compact, high rise)
Download the full call for papers here.
Timeline
Deadline for abstract submission: 02 March 2020
Full papers due: 01 September 2020
Referees' comments: 15 December 2020
Revised papers due: 01 February 2021
Publication: April 2021
Posted on 14 Nov 2019
---
Call For Papers
Special issue
Carbon metrics for buildings and cities: Assessing and controlling GHG-emissions across different scales
Guest Editor: Thomas Lützkendorf
Karlsruhe Institute of Technology, Germany.
Email: thomas.luetzkendorf@kit.edu
The built environment's types and ranges of contributions to greenhouse gas (GHG) emissions and thus to climate change are well known. There is acceptance of the need to drastically reduce GHG emissions and that the built environment must have a significant role. The focus of this special issue is to go substantially beyond the calculation of embodied and lifetime energy / CO2, to explore the appropriate units of assessment and their scalability for each country's or region's built environment in relation to the Nationally Determined Contributions (NDCs) and the more recent commitment to limiting global warming to 1.5 C or less.
Download the full call for papers here.
Timeline
Deadline for abstract submission: 26 September 2019
Full papers due: 06 January 2020
Referees' comments: 09 March 2020
Final version due: 30 March 2020
Publication: June 2020
Posted on 31 May 2019
---
Call For Papers
Submissions start 15 July 2019
We are pleased to announce that
Buildings and Cities
journal will be open for submissions starting on 15 July 2019. Authors can submit their papers via our
online system
.
Posted on 30 Apr 2019
---
Call For Papers
Climate justice
Climate justice: the role of the built environment
Ongoing and future anthropogenic climate change, and our responses to it, could potentially magnify inequities worldwide and much of this will occur within the built environment. For instance, it is expected that low-income communities, individuals that suffer from chronic diseases or social isolation, and other vulnerable populations will be disproportionately affected by climate impacts due to their limited ability to adapt to a warming climate. Communities, and the people in them, are also likely to face differential implications of climate actions – such as building adaptation or mitigation infrastructure – due to their locations, livelihoods, or socio-economic resources. Some communities may need to abandon their homes and settlements if they become uninhabitable, while others may experience changes due to shifting ideas of desirable neighbourhoods, new rules for building codes or insurance policies, increased stress / hardship, or unintended consequences of other climate actions. How will different people and communities experience these shifts? How could efforts be designed to avoid deepening or actively reduce pre-existing inequalities in wellbeing? What policies and strategies are needed for the evaluating specific interventions at different scales (building, neighbourhood, city, building stock) and how these interact collectively?
The global community is committed to achieving climate equity as a core requirement. Insufficient capacity for climate change adaptation and unequal distribution of resources will negatively affect the achievement of the UN's Sustainable Development Goals promoting the wellbeing of people in developing countries and low-income communities within wealthy countries. Challenging multi-level inequities both internationally and nationally is, therefore, at the heart of climate change mitigation, adaptation and human development goals. Moreover, as mitigation action (e.g. "green" building & energy retrofits) is both needed to limit climate impacts and could itself have implications for equity at all scales, mitigation actions must also be examined through an equity lens.
Whilst there has been an increasing recognition of the role the building sector will play in the transition towards a low carbon economy, less attention has been paid to the relationship between buildings and urban design in the context of climate justice. It is widely recognised that the definition, measurement and distribution of climate related burdens are of fundamental importance for distributive justice in climate policy and adaptation practice. Moreover, efforts to design and change the built environment necessarily raise questions about procedural justice. As the built environment is at the heart of the lives of people and communities and is central to climate adaptation and mitigation, a deeper understanding of the justice implications of efforts to change or maintain the built environment in the context of climate change is essential.
Despite the obvious intersection between the built environment and issues of climate justice, these issues are often addressed separately. For example, despite the increasing concerns about air pollution and overheating in summer, such issues are rarely framed as energy or energy poverty issues. In addition, the majority of studies aiming to quantify the impact of climate change on energy use, comfort, health and wellbeing do so at the building stock level without incorporating social aspects that may magnify risks for health and wellbeing. Similarly, justice implications of decision-making about the built environment in the context of climate change could occur at all stages of the life cycle. For example, this includes the labour conditions for working under extreme or stressful conditions during the construction / renovation process.
Meanwhile, the recent rise of the political economy of 'wellness' and the wellbeing agenda among building designers and urban planners in affluent countries raises new questions about how health and wellbeing are linked with entitlements of wealth, social status and privilege. However, this raises further questions about how these (and other) concerns apply to people in less affluent areas within developed countries and the global south. The continued growth of informal settlements raises multiple questions about adaptation and mitigation options and their justice ramifications for vulnerable or poor communities.
This Special Issue will specifically explore the role our built environment plays in the climate change and inequity nexus. It seeks to examine the full implications of the built environment on social inequities and human development in the context of climate change: how might climate change or climate policies exacerbate these problems, what the scale of this is likely to be, and what policies, strategy solutions, resources and capabilities may be required to manage these concerns within and between countries.
Timeline
Deadline for abstract submission: 15 July 2019
Full papers due: 01 November 2019
Referees' comments: 15 February 2020
Final version due: 01 May 2020 
Publication: July 2020
For further details visit: www.buildingsandcites.org
Posted on 29 Apr 2019